About All Kids Network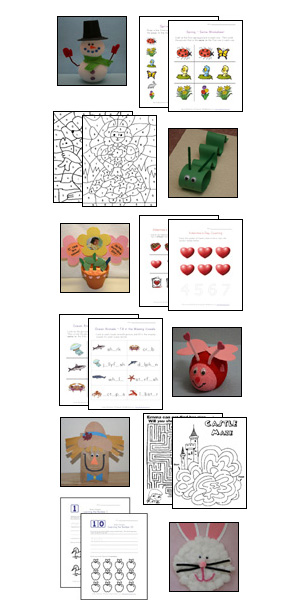 All Kids Network is a network of websites dedicated to providing fun and educational activities for parents and teachers to do with their kids. We have hundreds of kids craft ideas, kids worksheets, printable activities for kids and more. So far, we have two main sites - www.allkidsnetwork.com and www.kidslearningstation.com. Kids Learning Station is our website dedicated to printable learning worksheets for kids.
We really hope you enjoy the site and come back regularly to see what we've added. We usually add a couple new crafts and a set of worksheets or a new activity each week. If you'd like us to let you know about the new stuff we add to the site, just subscribe to our newsletter and we'll send you an email when we have updates (we never sell or share your email with anyone). If you have any comments or feedback, we would love to hear it - just send us an email at contact@allkidsnetwork.com.
Visit our testimonials page to see what people are saying about our sites!