About 3 Search Results Matching Types of Worksheet, Worksheet Section, Generator, Generator Section, Themes matching Sports, Similar to Monogram Letter Card Craft, Ordered By Date Added (Newest First)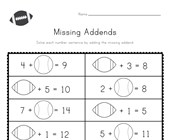 Fill in each baseball and football with the cor...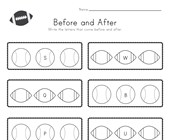 Fill in the missing letters before and after th...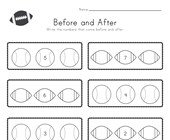 Fill in the numbers that come before and after ...