About 4 Search Results Matching Types of Worksheet, Worksheet Section, Generator, Generator Section, Grades matching Preschool, Holidays matching Father's Day, Similar to Kids Tractor Craft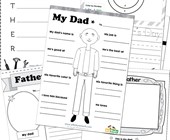 Check out our collection of cute Father's Day work...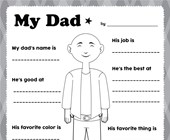 Fill in all the important details about your dad.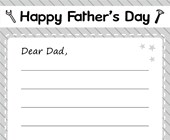 Write a thoughtful letter to your father.