About 4 Search Results Matching Types of Worksheet, Worksheet Section, Generator, Generator Section, Grades matching 3rd Grade, Seasons matching Fall, Similar to Spring Picture Cryptogram Puzzle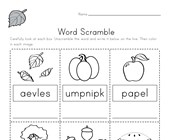 Unscramble the words leaves, pumpkin, apple, tree,...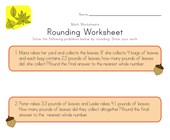 Practice rounding with a fun fall theme.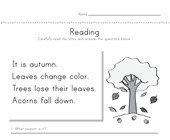 Read this short autumn story and answer a few simp...