About 3 Search Results Matching Types of Worksheet, Worksheet Section, Generator, Generator Section, Grades matching 4th Grade, Holidays matching Halloween, Similar to Spring Beginning Letters Worksheet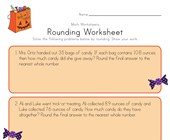 Solve the Halloween themed problems by rounding.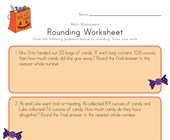 Practice rounding with a fun Halloween theme.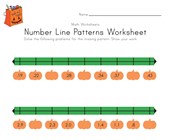 Fill in the missing numbers on each of the numb...