About 3 Search Results Matching Types of Worksheet, Worksheet Section, Generator, Generator Section, Kids Sudoku Puzzle3, Subjects matching Writing, Grades matching Kindergarten, Holidays matching St. Patrick's Day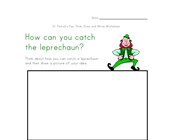 Think, draw and write about a story of catching...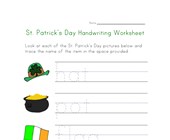 Trace the words rainbow, pot, hat and flag next...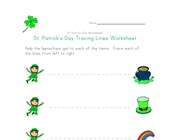 Trace the lines to help the leprechaun get to t...