About 3 Search Results Matching Types of Worksheet, Worksheet Section, Generator, Generator Section, Subjects matching Writing, Type matching Worksheet, Grades matching 1st Grade, Seasons matching Fall, Similar to Father's Day Coupon Box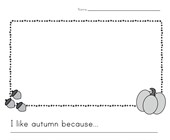 Draw a picture and write about why you like fall.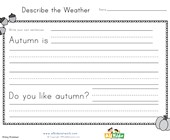 Write about the weather during the fall season.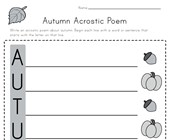 Write an acrostic poem about autumn using the l...