About 3 Search Results Matching Types of Worksheet, Worksheet Section, Generator, Generator Section, Subjects matching Writing, Type matching Worksheet, Grades matching 2nd Grade, Holidays matching Christmas, Similar to Valentine's Day Word Scramble Worksheet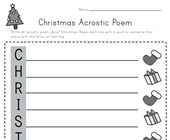 Write an acrostic poem about Christmas using th...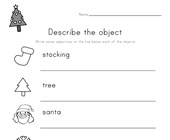 Think of adjectives to describe the objects lis...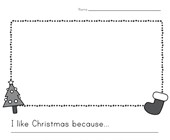 Draw a picture and write about why you like Chr...