About 3 Search Results Matching Types of Worksheet, Worksheet Section, Generator, Generator Section, Subjects matching Writing, Grades matching Preschool, Holidays matching St. Patrick's Day, Similar to Love Bugs Craft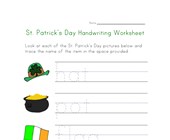 Trace the words rainbow, pot, hat and flag next...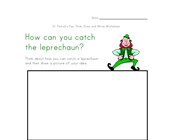 Think, draw and write about a story of catching...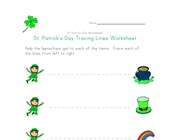 Trace the lines to help the leprechaun get to t...