About 3 Search Results Matching Types of Worksheet, Worksheet Section, Generator, Generator Section, Subjects matching Writing, Holidays matching Labor Day, Similar to Easy Multiplication Worksheet 4, Ordered By Date Added (Newest First)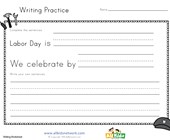 Write a little bit about Labor Day.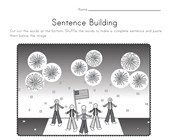 Cut and paste the words to make a sentence abou...
Draw a picture and write about why you like Lab...