About 33 Search Results Matching Types of Worksheet, Worksheet Section, Generator, Generator Section, Subjects matching Social Studies, Grades matching 1st Grade, Similar to Printable Kids Crossword Puzzles, Page 3
Fill in the missing letters before and after th...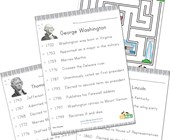 Check out our collection of President worksheets.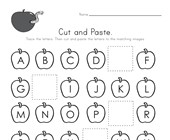 Cut and paste the apple with the correct letter...