About 3 Search Results Matching Types of Worksheet, Worksheet Section, Generator, Generator Section, Subjects matching Numbers, Type matching Worksheet, Grades matching Kindergarten, Holidays matching Labor Day, Similar to Father's Day Lawn Mower Card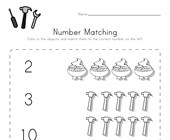 Draw a line to match the hammers, hats, barbequ...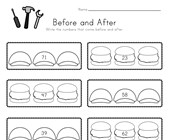 Fill in the numbers that come before and after ...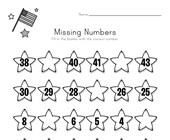 Fill in the missing numbers in each of the stars.