About 3 Search Results Matching Types of Worksheet, Worksheet Section, Generator, Generator Section, Subjects matching Numbers, Holidays matching Labor Day, Similar to Heart Butterfly Craft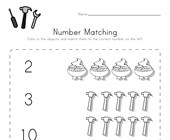 Draw a line to match the hammers, hats, barbequ...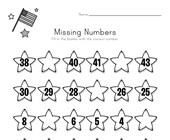 Fill in the missing numbers in each of the stars.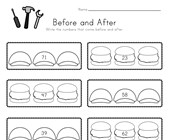 Fill in the numbers that come before and after ...