About 4 Search Results Matching Types of Worksheet, Worksheet Section, Generator, Generator Section, Grades matching 3rd Grade, Seasons matching Summer, Similar to Sentences with -oi and -oy Words Worksheet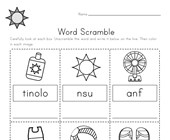 Unscramble the words lotion, sun, fan, swimsuit...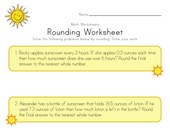 Practice rounding with a fun summer theme.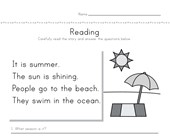 Read this short summer story and answer a few s...