About 3 Search Results Matching Types of Worksheet, Worksheet Section, Generator, Generator Section, Kids Sudoku Puzzle4a, Subjects matching Basic Skills, Grades matching Preschool, Holidays matching Memorial Day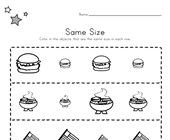 Identify the stars, flags, burgers and BBQs tha...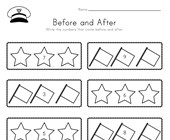 Fill in the numbers that come before and after ...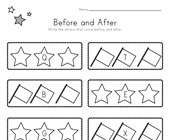 Fill in the missing letters before and after th...