About 3 Search Results Matching Types of Worksheet, Worksheet Section, Generator, Generator Section, Subjects matching Math, Type matching Worksheet, Grades matching 1st Grade, Holidays matching St. Patrick's Day, Similar to Styrofoam Reindeer Craft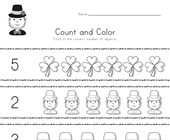 Count and color the correct number of shamrocks...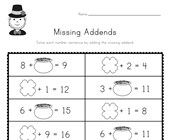 Fill in each shamrock and pot of gold with the ...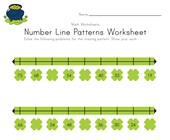 Fill in the missing numbers on each of the numb...