About 3 Search Results Matching Types of Worksheet, Worksheet Section, Generator, Generator Section, Subjects matching Basic Skills, Grades matching Preschool, Holidays matching Memorial Day, Similar to Top 10 2nd Grade Long Vowel Kids Activities, Ordered By Date Added (Newest First)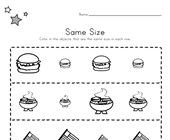 Identify the stars, flags, burgers and BBQs tha...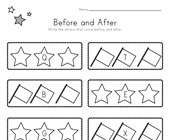 Fill in the missing letters before and after th...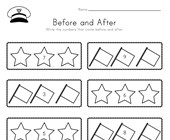 Fill in the numbers that come before and after ...