About 2 Search Results Matching Types of Craft, Craft Section, Subjects matching Science, Themes matching Cards, Grades matching Preschool, Similar to Matching Roman Numerals 1 to 10, Ordered By Date Added (Newest First)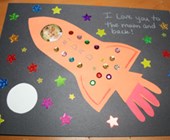 Is Dad or Grandpa "out of this world"? Have you...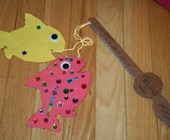 If dad or grandpa would rather be fishing, this...