About 2 Search Results Matching Types of Craft, Craft Section, Subjects matching Science, Themes matching Cards, Holidays matching Father's Day, Similar to Thanksgiving Cut and Paste Missing Letters Worksheet, Ordered By Date Added (Newest First)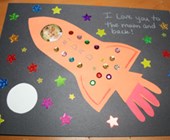 Is Dad or Grandpa "out of this world"? Have you...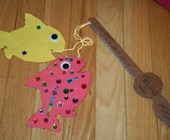 If dad or grandpa would rather be fishing, this...