About 4 Search Results Matching Types of Worksheet, Worksheet Section, Generator, Generator Section, Subjects matching Writing, Grades matching 2nd Grade, Seasons matching Fall, Similar to Spring Beginning Letters Worksheet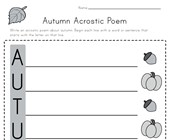 Write an acrostic poem about autumn using the l...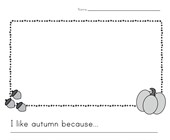 Draw a picture and write about why you like fall.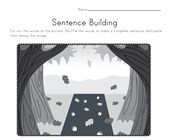 Cut and paste the words to make a sentence abou...